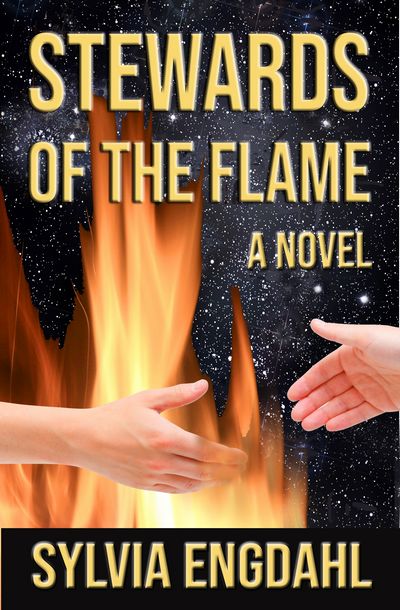 Trade paperback, 496 pages
ISBN 978-0-615-31487-7 ~ $17.50
(ebook FREE for a limited time)
Order a signed copy or ebook
(Print edition 20% discount + free shipping!)
Look inside at Amazon.com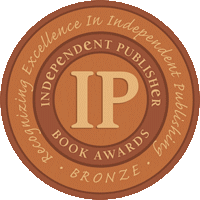 Bronze medal, 2008
Independent Publisher
(IPPY) Awards

Review quotes

Video trailer, description and excerpt

Reading group discussion guide (contains no spoilers)

Background information on the timely issues dealt with by the story, such as government-controlled health care

"Grips the attention with the raw immediacy of the problems. . . . An inquiry and commentary on the nature of what it is to be human, and where evolution can take us from here. It asks the sort of questions only SF can pose, and paints a vivid picture of where failing to answer those questions might lead. . . . Stewards is the kind of SF I've been craving!" —Jacqueline Lichtenberg, author of the Sime/Gen SF series

"Extremely entertaining. . . . A cautionary tale that Big Brother is coming through the government medical complex." —Harriet Klausner, MBR Bookwatch



The sequel to Stewards of the Flame

"The gripping drama of the first volume continues . . . Engdahl has produced high-quality work over a forty-year period, but this is one of her finest achievements." —Nicholas Birns, author of Understanding Anthony Powell

"It is not necessary to read the first [book] in order to be enthralled by the second. . . . Although clearly a work of science fiction, the ideas and futuristic possibilities are disturbingly real and will remain with the reader long after they've finished the book." —Peggy LaVake, IndieReader Staff Review, July 2010

Description, more review quotes and excerpt


Spoiler warning: Promise of the Flame is complete in itself and can be read independently, but reading it first, or even reading the description, will spoil some of the suspense of Stewards of the Flame. So if you plan to read both books, don't go to this page until you have finished it.

Promise of the Flame is a stand-alone story that doesn't depend on having read the preceding book, and may be more to the taste of those to whom that book's controversial view of trends in health care policy didn't appeal. Its issues are further removed from our own society, but important to anyone interested in interstellar colonies, the future development of the human mind, or the question of how high a price should be paid for freedom of choice.






Trade paperback, 494 pages
ISBN 978-0-615-31488-4 ~ $17.50 (ebook $2.99)
Order a signed copy or ebook
(Print edition 20% discount + free shipping!)
Look inside at Amazon.com




Trade paperback, 454 pages
ISBN 978-0-615-80434-7 ~ $16.50 (ebook $2.99)
Order a signed copy or ebook
(Print edition 20% discount + free shipping!)
Look inside at Amazon.com




The final book of the Flame Trilogy

Description, more review quotes and excerpt

"A fabulous twisting outer space thriller that will keep readers wondering what next will happen to the protagonist." —Harriet Klausner, Alternative Worlds, May 2013

Starship pilot Terry Radnor, involved in a secret mission after training that gives him extraordinary physical and psychic capabilities, finds fulfillment in love and in commitment to a cause--until an ironic twist of fate tears him away from everything he cares about. He is forced to build a whole new life, far from all that has previously mattered to him. Is there any hope that he can fulfill his pledge to protect the world whose safety is crucial to the future of humankind?

While this novel completes the trilogy begun with Stewards of the Flame and Promise of the Flame, it is a completely independent story set two hundred years later, and can be read alone. Unlike Sylvia Engdahl's other previous novels, it is not a Young Adult book and is not appropriate for middle-school readers. (If you are wondering why, please read the Flame Trilogy FAQ). However, it will be of interest to adults and mature high school students who have enjoyed Enchantress from the Stars and The Far Side of Evil, as it deals with some of the same themes.


FAQ about the trilogy


About the Author:

Sylvia Engdahl is the author of six highly-acclaimed Young Adult novels that are also enjoyed by adults, all of which were originally published by Atheneum and republished by different publishers in the 21st century. Her novel Enchantress from the Stars was a Newbery Honor Book, winner of the 1990 Phoenix Award, and a finalist for the 2002 Book Sense Book of the Year in the Rediscovery category. While the single-volume edition of her trilogy Children of the Star was issued as adult science fiction, Stewards of the Flame and Promise of the Flame are her first novels written specifically for an adult audience. Unlike her earlier ones, they are not Young Adult novels and are not appropriate for children or young teens.
Order signed copies or ebooks


Free Media Mail shipping within the U.S. -- please enter $2 per book for Priority Mail.

Discounted international shipping: to Canada $16 per book; to all other countries $20 per book. No additional discount for multiple books -- to get lowest international airmail rates they have to go in individual packages.

Ebooks will be emailed to you within 48 hours, usually much sooner. Be sure to select the format you prefer. If you are not familiar with the formats, click here for more information. All formats are free of DRM (Digital Rights Management) which means you can read them on whatever compatible devices (and/or with any compatible computer software) that you have, now or in the future. Sylvia Engdahl trusts her readers not to make either digital or printed copies for anyone other than members of their own household unless extra ones are bought as gifts.

Clicking on the button will bring up an order form for PayPal, a secure service that's free to buyers; you can use a credit card there whether or not you have a PayPal account. Payment will go directly to Sylvia Engdahl and you will receive a personal acknowledgement from her. If you would like your printed book signed to you personally by name rather than just her signature, please request it in the PayPal comment box.



If you prefer to pay by check, send e-mail to Sylvia Engdahl.

50% discount on unsigned copies to libraries and booksellers - fax purchase order to 866-302-3827

Stewards of the Flame

Paperback, 5.25 x 8
496 pp.
$17.50 less 20% = $14.00

---

Ebook (DRM-free)
FREE for a limited time

PayPal won't accept zero, so send e-mail and specify which format you want.
Promise of the Flame

Paperback, 5.25 x 8
494 pp.
$17.50 less 20% = $14.00

---

Ebook (DRM-free)
$2.99

Defender of the Flame

Paperback, 5.25 x 8
454 pp.
$16.50 less 20% = $13.30

---

Ebook (DRM-free)
$2.99

Sylvia Engdahl's Interviews about Stewards of the Flame
that are still online as of June 2012

Interview: Beside the Norm Paranormal Book Reviews, March 18, 2008
Guest Post: The Story Behind the Book, October 12, 2009
Interview: The Writer's Life, October 13, 2009
Character Interview: The Plot, October 20, 2009
Guest Post: Beth's Book Review Blog, October 26, 2009
Interview: As the Pages Turn, October 27, 2009
Interview: Pets and Their Authors, Dec. 7, 2009

~ ~ ~

Sylvia Engdahl's Official Author Page

Send e-mail to Sylvia Engdahl


To be notified of news about Sylvia Engdahl's books, sign up for the Backlist eBooks monthly newsletter and "Like" her author page at Facebook.




Backlist eBooks
A guide to ebook editions of out-of-print books by proven authors


Number of visitors to this page since September 2007