Official Author Site of

Sylvia Engdahl

New ebook! The Rising Flame

A box set (omnibus) ebook edition of the RIsing Flame series--Defender of the Flame and Herald of the Flame, the story of Terry Radnor's commitment to the goal of colony planet Maclairn and the strange destiny to which it ultimately leads him--in a single volume. (Click on the cover for purchase links.)

This series follows the Hidden Flame series, consisting of Stewards of the Flame and Promise of the Flame, but it's a separate (and less controversial) story set two hundred years later that doesn't depend on having read the preceding books. Some people like it better so I have split the two series to avoid labeling its books No. 3 and No. 4, in the hope that new readers to whom the medical issues dealt with in Stewards don't appeal will begin with Defender of the Flame. The only disadvantage to starting there is that the included backstory will spoil some of the suspense in the earlier books if you plan to read them all.

Unlike many of my others these are not Young Adult novels and are not appropriate for middle-school readers (if you are wondering why, please read the Flame Series FAQ). However, they're of interest to adults and mature high school students who have enjoyed Enchantress from the Stars and The Far Side of Evil, as the Rising Flame series deals with some of the psi powers depicted in those books and takes a similar view of humankind's place in the universe.











New covers for Stewards of the Flame, Promise of the Flame, and Children of the Star

The books in the Hidden Flame series now have new covers to match the design of those in the Rising Flame series, and the cover of Children of the Star has been changed to make it more colorful when seen in a small size. The interiors of the books have not changed.
Special Sale! SIgned copies of paperbacks with the old covers can be obained from me at my cost (including cost of postage) as long as they last. The purchase form on the book description brings up these discounted prices -- if you want the current covers, add $5.00 in the "shipping" box.




Explore My Site!



YA Novels

Age 11 & older
Paperback, PDF, audio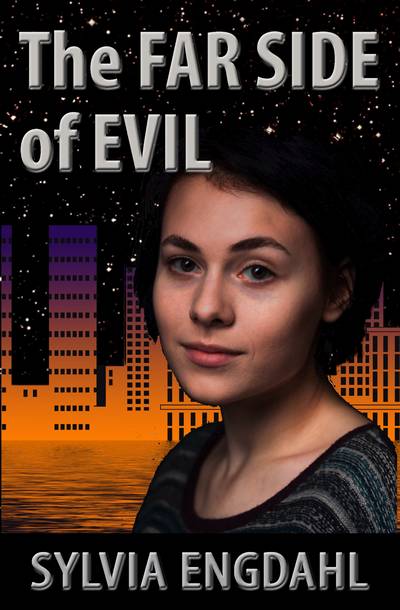 Age 14 & older
Ebook, OP paperback
Age 12 & older
Ebook, OP paperback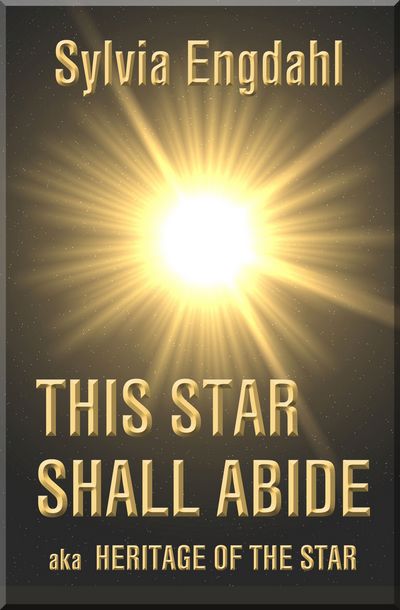 aka Heritage of the Star
Age 12 & older
Paperback, ebook, audio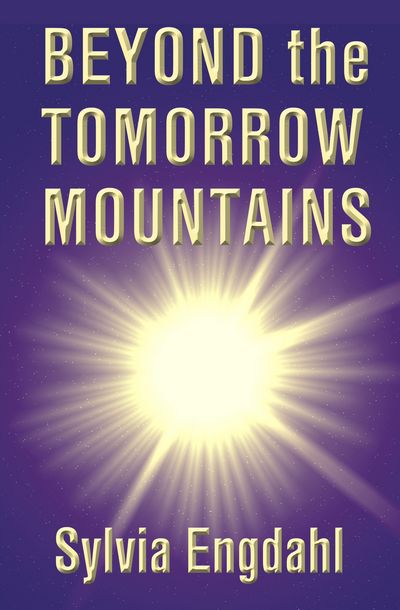 High school & adults
Ebook only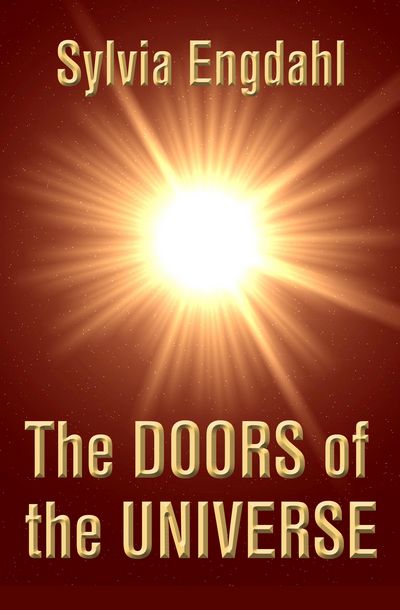 High school & adults
Ebook only
My Books ~ Click on Covers for Detailed Information and Purchase Links

Six YA science fiction novels, all republished in both hardcover and paperback in the 21st century

Four adult science fiction novels, independently published in 2007, 2009, 2013 and 2014

A nonfiction book updated and republished in 2012


From the Reviews of My YA Novels


On Enchantress from the Stars: "Not just a novel for young adults but also one of the finest sf novels ever written--a classic of the genre. The only possible complaint one can make is that, after finishing it, you will likely find yourself disinclined for a while to pick up anything else in the genre for fear it will, as it were, taste of ashes. In sum, it is almost impossible to convey how good this book is. Please just read it." --John Grant, Infinityplus


On The Far Side of Evil: "Fiction doesn't have to be profound, just entertaining. But every once in a long while, a novel comes along that is both... [It] speak[s] to the very place of humanity in the universe, and what we need to do to attain and claim it. In an age in which terrorism has threatened our ways of life in unexpected ways, Engdahl's probing story, and the recommendation it contains, are especially relevant." --Paul Levinson, author of Unburning Alexandria


On Journey Between Worlds: "A beautifully-written, heartwarming, and scientifically plausible novel. What's more, it's quite a lot of fun... The sort of thing that's easy to devour in one sitting, and though short, it will leave you satiated afterward. On the other hand, now that I'm done with it, I want more." --John Joseph Adams, Orson Scott Card's Intergalactic Medicine Show,


On Children of the Star: "Once again, Engdahl creates a believable and thought-provoking piece of sf/fantasy that doesn't fall to the usual ray-guns-or-dragons cliches. The questions raised about freedom in this book kept making me pause in the middle of a page, thinking deeply about what was being shown in the story... For fans of originality/ intelligence: there's plenty." --E. A. Solinas, Amazon.com




From the Reviews of My Adult Novels


On Stewards of the Flame: "A thought provoking novel that may make you question the authority and direction of modern Western medical practices. I recommend it to anyone who enjoys reading genre fiction with some substance to it." --Anna Creech, Blogcritics


On Promise of the Flame: "It is not necessary to read the first [book] in order to be enthralled by the second... Engdahl's gift is to make her characters seem comfortable and familiar to the reader, even though their circumstances are not. Although clearly a work of science fiction, the ideas and futuristic possibilities are disturbingly real and will remain with the reader long after they've finished the book." --Peggy LaVake, IndieReader Staff Review


On Defender of the Flame: "This book reaches back to the brio and speculation of Engdahl's classic books of the Seventies... The reader will be taken on an exciting and suspenseful ride... With an admirable protagonist and many interesting and well-drawn characters major and minor, Defender is satisfying on multiple levels... I expected to like this book; I was startled that I loved it. A must read!" --Nicholas Birns, author of Understanding Anthony Powell


On Herald of the Flame: "A futuristic ride that has many parallels in today's society. This is a 'thinking man's' science fiction book - the type we need more of today!" -The Feathered Quill




From the Reviews of The Planet-Girded Suns


"Engdahl has marshalled an impressive and fascinating selection of primary sources... [She] has shown how deep this vein of speculation runs ... and reminded us that our ancestors entertained a view of the universe that was larger and more imaginative than the history books lead us to believe. Challenging and original." --Kirkus Reviews



Adult Novels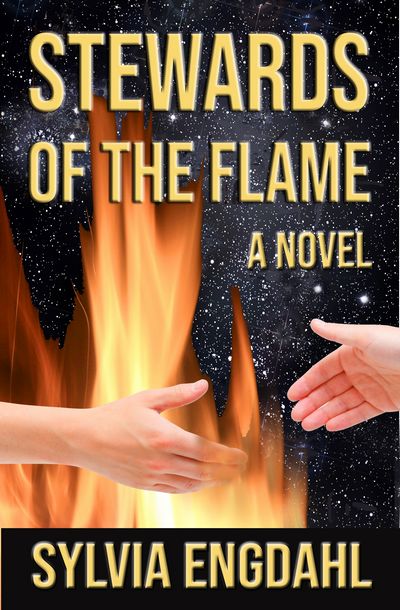 Adults & mature HS
Paperback and ebook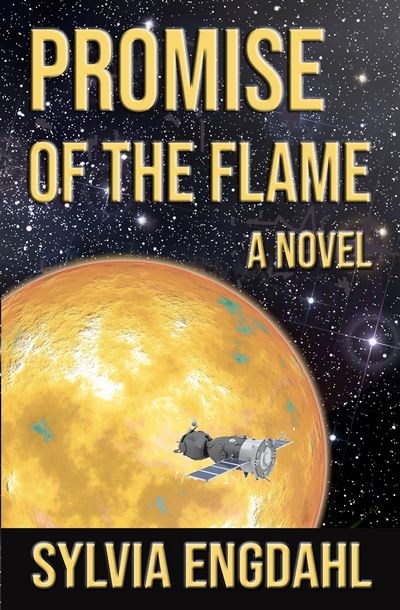 Adults & mature HS
Paperback and ebook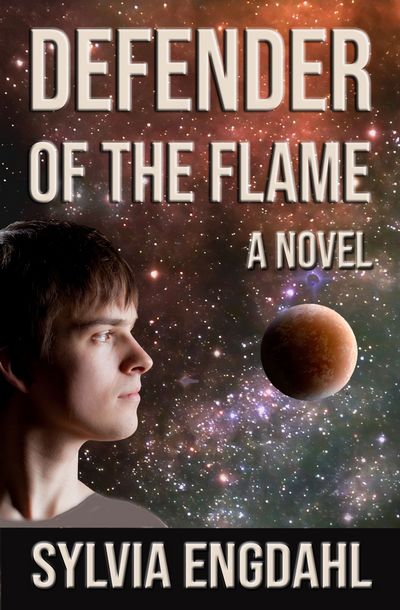 Adults & mature HS
Paperback and ebook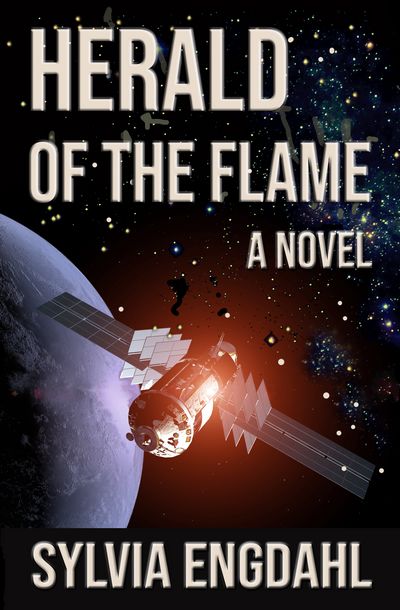 Adults & mature HS
Paperback and ebook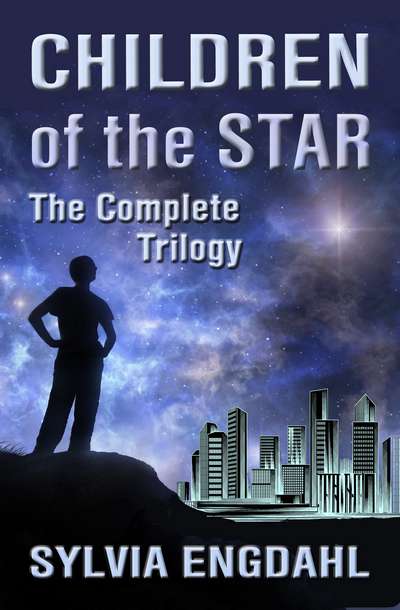 Omnibus
Adults & high school
Paperback and ebook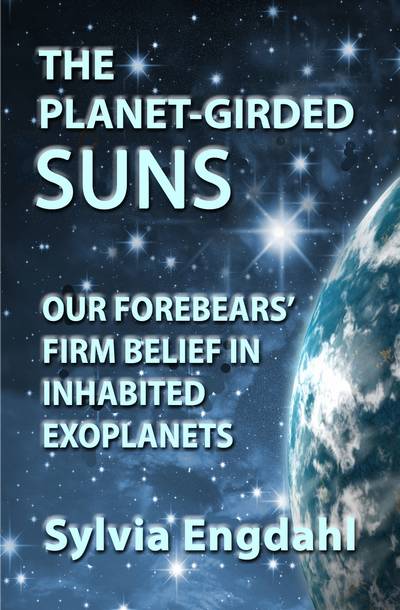 Nonfiction
Adults & high school
Paperback and ebook
---
Also available:
Anthology for teens edited by me
(including all my short fiction)


Age 12 & older
Ebook only
What is Ad Stellae Books?

All traditionally-published editions of my books, except for Enchantress from the Stars and Journey Between Worlds, are out of print. The current paperback and ebook editions of the others, and of my adult novels, were published by me under the imprint Ad Stellae Books. This is my personal imprint, not a publishing company.
---



Stewards of the Flame and The Planet-Girded Suns have been awarded places on the Awesome Indies list of quality independent fiction.








Children of the Star was selected as Book of the Week by BookWorks


I welcome email!
Please write to sle [at] sylviaengdahl [dot] com
For news about my books, check my author page at Facebook.





Visionary Fiction Alliance




---

Entire site copyright 1997-2015 by Sylvia Engdahl (except where earlier text copyright indicated).
Last updated June 21, 2015
Approximate number of visitors since July 1, 2000