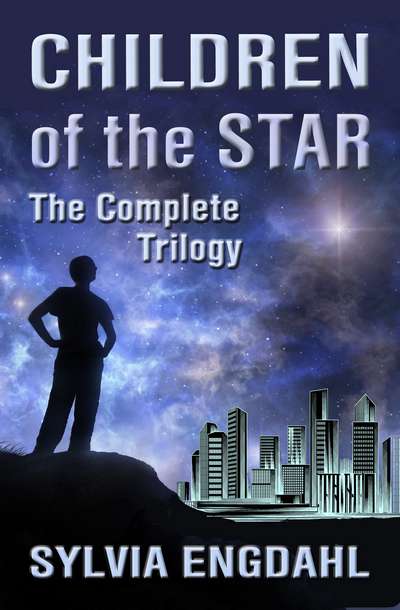 Official Author Site of
Sylvia Engdahl

Now with Improved navigation to over 80 pages of information and essays about my books, space, medical policy, and more.


Which book should I read first?

My novels are very different from each other and people sometimes don't realize that they might not have begun with the one they would be most likely to enjoy. Here are some suggestions for choosing where to start.

If you are in 5th or 6th grade you should start with Enchantress from the Stars, and you probably won't like any of the others until you are older.

If you are in 7th or 8th grade you should start with Enchantress from the Stars, This Star Shall Abide, or -- if you are a girl who likes romance -- Journey Between Worlds. (I don't recommend The Far Side of Evil to readers below high school age.)

If you are in 9th or 10th grade, you will want to read Enchantress from the Stars if you enjoy stories told in the style of fantasy, but you don't have to read it first. And if you prefer books that aren't at all like fantasy, you should start with This Star Shall Abide, The Far Side of Evil, or Journey Beween Worlds.

If you an adult or a high school junior or senior, you can start with any of the above, but may prefer to read Children of the Star or Defender of the Flame first.

If you are an adult and the controversial medical theme of Stewards of the Flame appeals to you, then read it before the other "Flame" books. If it doesn't, then Promise of the Flame can be read first. Neither of these is suitable for YA readers, and neither needs to be read before Defender of the Flame if you prefer to skip them. Some adult readers like Defender much better.

Titles not mentioned above are sequels and shouldn't be read until after the books that precede them.


Last chance to get my Flame duologies through Kindle Unlimited

Now through April 5 is the last chance for Kindle Unlimited subscribers to borrow The Hidden Flame and The Rising Flame box set editions or any of their separate novels. This program allows borrowing up to 10 Kindle books at a time from Amazon.com for a fee of $9.99 per month. The author is paid according to the number of pages read. With thousands of science fiction novels to read free in Kindle Unlimited, I have felt that for my adult novels to get new readers, it was essential that they be included.

The downside is that while enrolled in Kindle Unlimited a book cannot be for sale anywhere except at Amazon.com, not even the author's own website, and copies cannot be given away. (This applies only to digital editions; paper editions can still be sold elsewhere.) And I have found that not enough people are borrowing the books, or downloading them on "free" days, to justify withholding them from other retailers and libraries. So I am withdrawing them from Kindle Unlimited on April 5, the end of the current enrollment period. If you want to read them without paying for them, now is the time!

You don't need a Kindle to read Kindle books; there are free apps for reading them on computers, smartphones, and most other devices. And of course, you don't have to subscribe to Kindle Unlimited to get them -- whether you do or not, you can buy the Kindle books you want to keep. More information about ebook formats and availability can be found here.


Duologies' omnibus editions now available in paperback

The omnibus editions of my two Flame duologies, The Hidden Flame and The RIsing Flame, are now available in paperback as well as in Kindle format. The paperbacks have been issued primarily to make these novels available in the Baker & Taylor catalog used by libraries, since the individual novels have ISBNs that for technical reasons are not eligible for inclusion -- libraries cannot easily order books that aren't in that catalog. Another benefit is that you can save a total of $10 over the individual novels' retail list prices by buying the omnibus editions instead of the separate ones. Print-on-demand books are expensive and I try to keep my prices as low as possible, so I'm happy to offer an opportunity to obtain them for less than in the past. However, the omnibus editions have smaller print than the separate ones.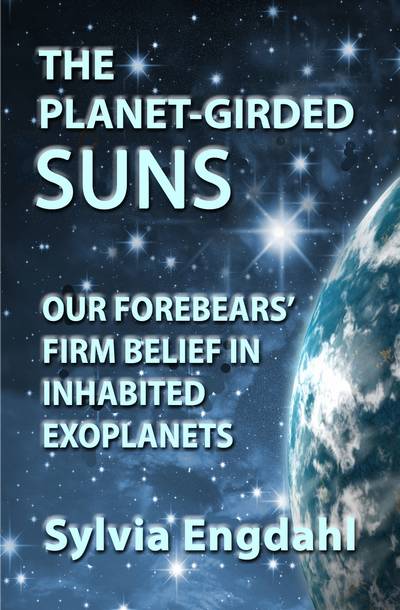 New edition of The Planet-Girded Suns

I have reissued The Planet-Girded Suns in both paperback and Kindle editions with the new subtitle The Long History of Belief in Exoplanets -- a change I made so that the book will come up in searches for the now-popular topic "exoplanets." Its former subtitle "The History of Human Thought About Extrasolar Worlds" didn't seem to be attracting much attention. The new edition is identical to the 2012 updated edition except for the subtitle, cover, and some minor additional updating to reflect the rapid progress in discovery of exoplanets that has occurred during the past four years, plus the addition of recent books about extraterrestrial intellgence to the bibliography.

This book was withdrawn from Kindle Unlimited on March 18. Because on their KU promotion days books are shown at Amazon in lists where they are more easily found than by browsing the entire catalog, offering it free meant it was seen by readers who would otherwise never have heard of it. During a recent promotion, it reached #1 in the Top 100 Free Best Sellers lists for both the "Astronomy & Space Sciences" and "Science History & Philosophy" categories. Still, there weren't enough downloads to justify keeping it from libraries and other retail sites.


I no longer sell sIgned copies of my books. I have given up my home and will be moving to a small assisted living apartment, so I no longer have room to keep any extra copies of my books. All my extras have been given away or donated to the Friends of the Library.


My autobiography is now available at this site. My autobiography, which was published in Contemporary Authors, Vol. 195 (Gale, 2001), Something About the Author, Vol. 122 (Gale, 2001), and originally in Something About the Author Autobiography Series, Vol. 5 (Gale, 1988), is now here at this site, with many pictures. In the past it has been available only in large libraries or in online databases that require a library card to access.


Free ebooks to owners of paper editions. If you ever bought a new hardcover or paperback copy of one of my books (except Enchantress from the Stars) at Amazon.com you are entitled a free copy of its Kindle edition through the Matchbook program. The Kindle price will automatically show as zero on your account. If you bought a signed copy directly from me or from Meisha Merlin and would like an ebook copy, let me know and I will send you one.